Bonnie and Clyde
(1967, Arthur Penn)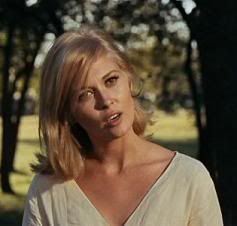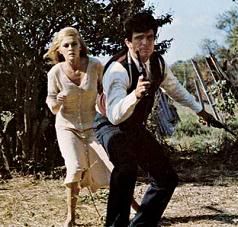 Rating:
4/4 stars, 10/10, 98/100
Rank:
#5 (Top Favorites)
Based on a true story. Most of the details are historically wrong, yet the movie couldn't be better, mostly thanks to Robert Benton's superb script. I'm glad it is the way it is, full of romance and lots of shooting guns. Maybe part of the romance is the violence? Extremely twisted with a shocking ending, I like everything about it.
Three of the four main characters' names begin with a B (Bonnie, Buck, Blanche). Usually in scripts you have characters' names start with different letters so the audience won't get confused. However, there is hardly any confusion, even with all the B names. Just goes to show that if a movie is made right, it can break the rules.