La Cérémonie/A Judgement in Stone
(1995, Claude Chabrol)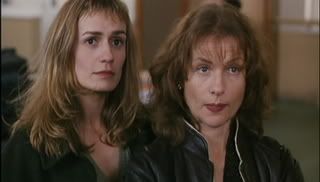 Rating:
4/4 stars, 10/10, 97/100
Rank:
#8 (Top Favorites)
The first time I saw this, I didn't know what I was getting into. I didn't know that Sandrine Bonnaire is one of the world's most brilliant actresses. Her character kind of convinced me that she was stupid in real life. However, rewatching it a year later, it was very apparent that Sandrine acted the heck out of it and is a very great actress.
Supporting cast is also great: Isabelle Huppert, Jacqueline Bisset, and Virginie Ledoyen.
Claude Chabrol's masterpiece.